We ensure that the prod­uct ends up in the con­sumer's shop­ping basket
Sales and marketing services
that produce results
The business area Sales & Marketing provides a wide range of sales and marketing oriented solutions and services to brand owners on the Nordic market. We represent brands, sell products through our sales teams and promote them through trade and consumer marketing initiatives, such as product demonstrations, merchandising, events and the development of in-store communication. We cultivate all of the major customers and wholesalers in grocery, convenience and discount trade, as well as the pharmacy and food service sectors.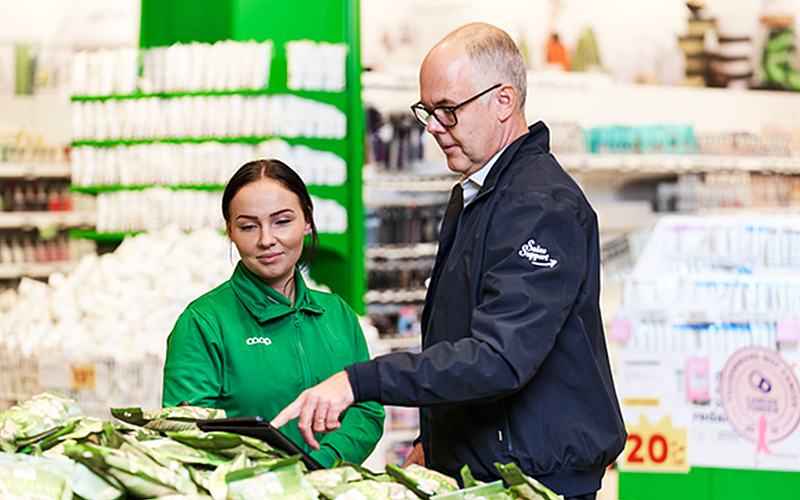 Field sales
We pro­vide flex­i­ble and effi­cient solu­tions to man­age field sales on behalf of our prin­ci­pals. Through our sales teams we rep­re­sent our clients, dri­ve their sales, and advance the posi­tion of their prod­ucts and brands in the gro­cery, con­ve­ni­ance and dis­count trade as well as the food ser­vice and phar­ma­cy sectors.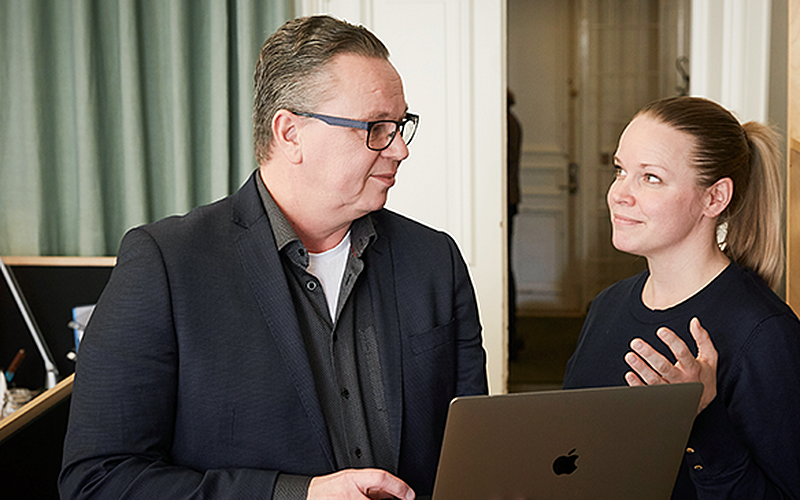 Key account management
We work with all of the lead­ing retail chains and whole­salers in the Nordic coun­tries, rep­re­sent­ing our clients in every­thing from pro­mo­tion­al plan­ning to negotiations.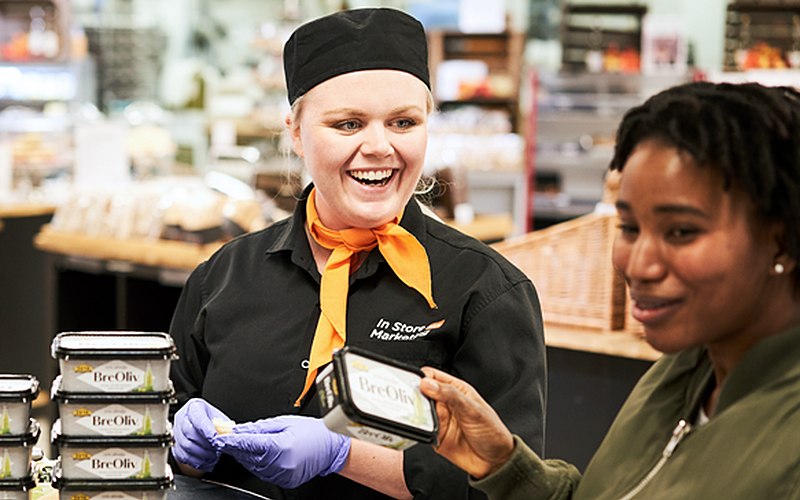 Prod­uct demonstrations
We plan, car­ry out and report pro­fes­sion­al­ly con­duct­ed in-store con­sumer sam­plings to dri­ve tri­al and aware­ness of our clients' prod­ucts and brands.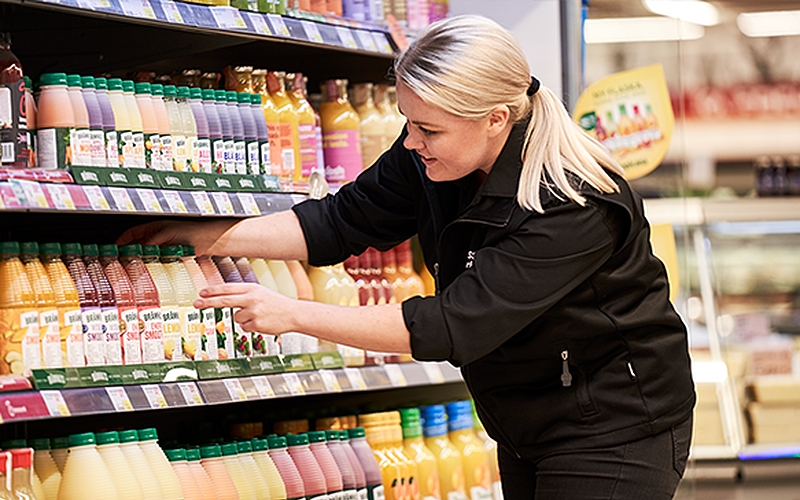 Mer­chan­dis­ing
We pro­vide project-based and per­ma­nent solu­tions for orders and shelf replen­ish­ment, pro­mo­tion­al dis­play build­ing and sig­nage, and oth­er vol­ume dri­ving in-store activ­i­ties on behalf of our clients.
Tele­sales
We can offer every­thing from project-based ser­vices on pro­mo­tion­al sales assig­nents, to tai­lor­made solu­tions pro­vid­ing a ded­i­cat­ed tele­sales organ­i­sa­tion to our clients.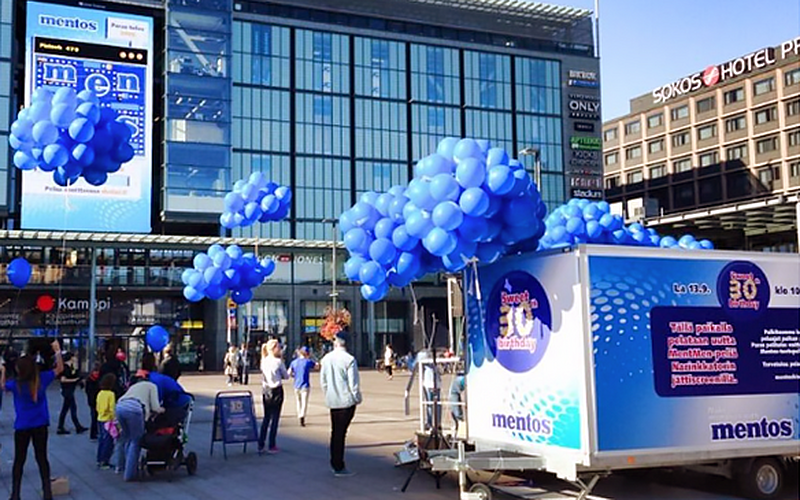 Events
We devel­op, plan and con­duct many dif­fer­ent types of events to cre­ate pos­i­tive atten­tion, aware­ness and ulti­mate­ly gen­er­ate sales of our clients' prod­ucts, ser­vices and brands.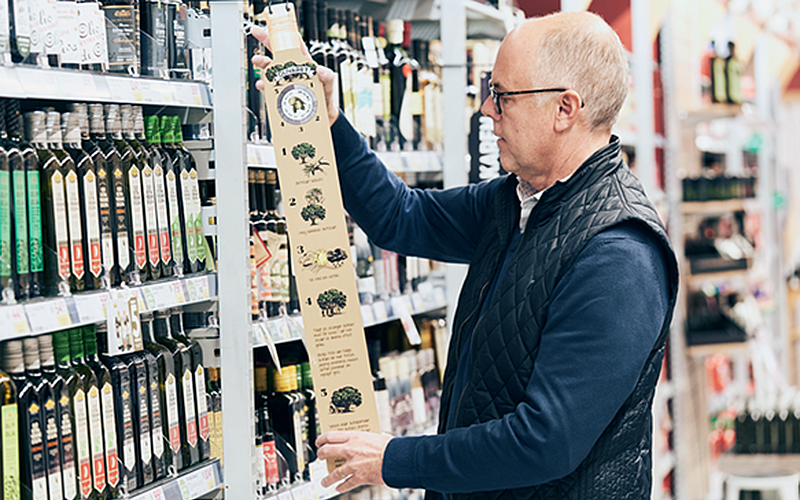 In-store mate­ri­als
We devel­op effec­tive equip­ment and in-store mate­ri­als that enhance com­mu­ni­ca­tion and sales for our clients' prod­ucts and brands.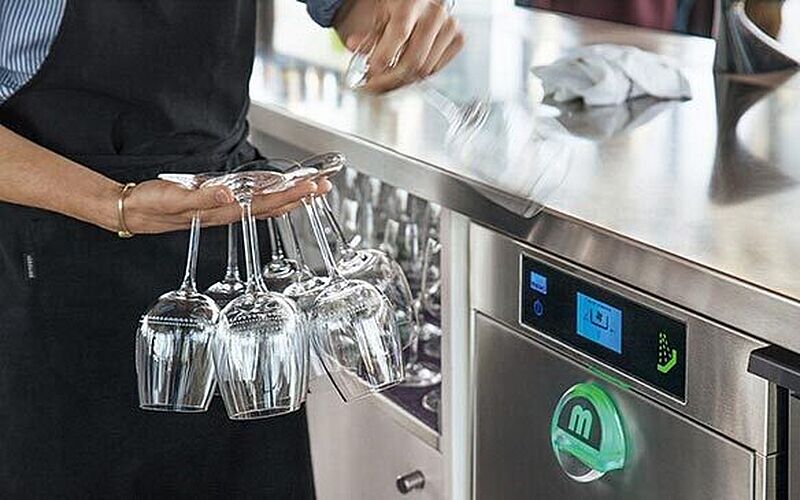 Ser­vices for safe hygiene
We offer ser­vices and prod­ucts with the aim of opti­miz­ing the hygiene process for cus­tomers pri­mar­i­ly in the restau­rant and hotel mar­ket. The ser­vices we offer include tech­ni­cal ser­vice on dish­wash­ing equip­ment, train­ing and staffing.
Our companies in Sales & Marketing